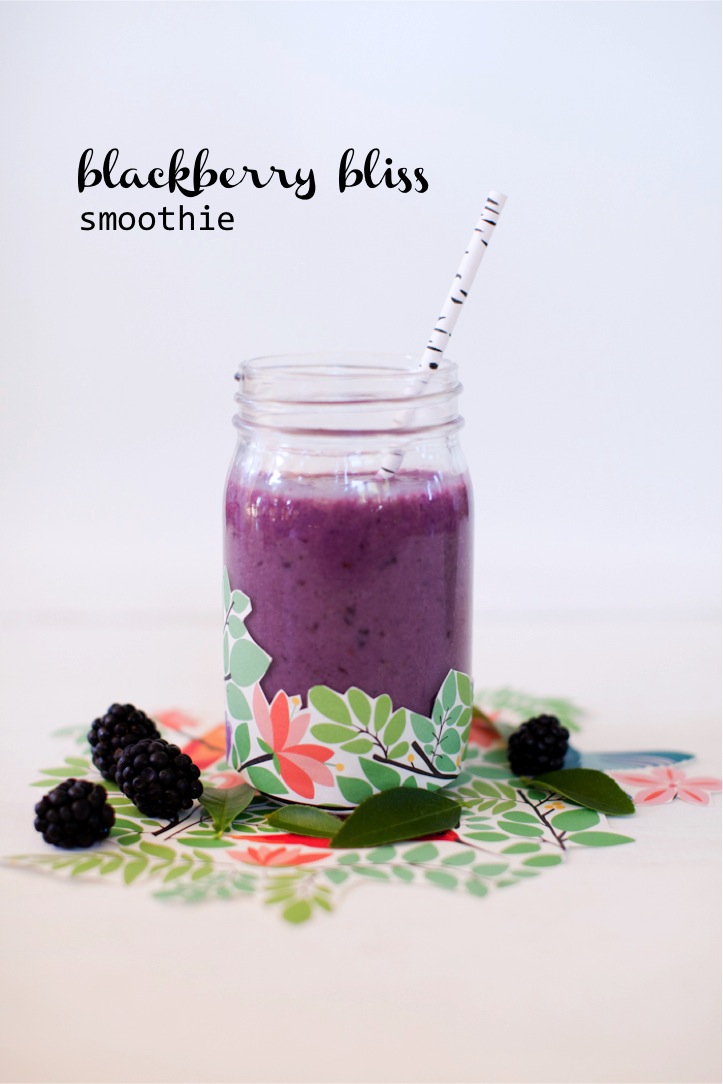 Hi! This is Audrey from This Little Street. Is Laicie so lucky to be traveling to France and Ireland? I lived in both places, and I know she's in for a treat! Talking about treats, here's a fall favorite – I call it the Blackberry Bliss smoothie.
Bliss because blackberries already remind me of my childhood summers growing up in France. My parents had the biggest blackberry bush by their vegetable garden – the kind of berries that are the perfect combination of being sweet and sour all at once – and I have countless memories of afternoons spent picking these big juicy berries. Let's just say that not all of them ended in my basket, mmmmmm ok? 🙂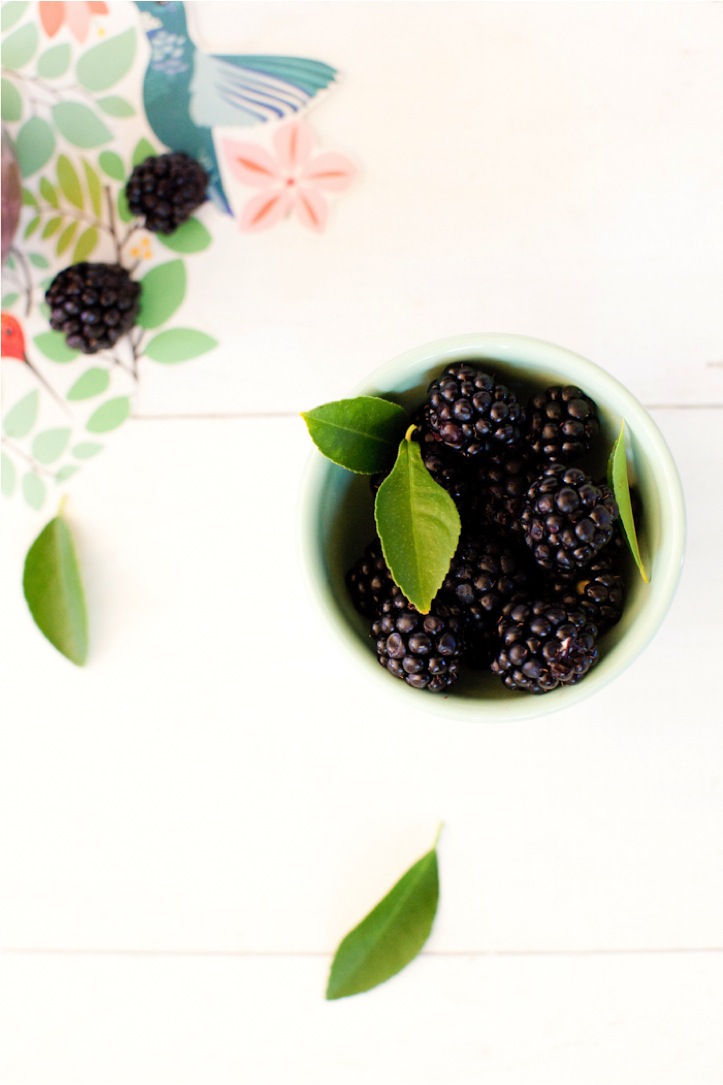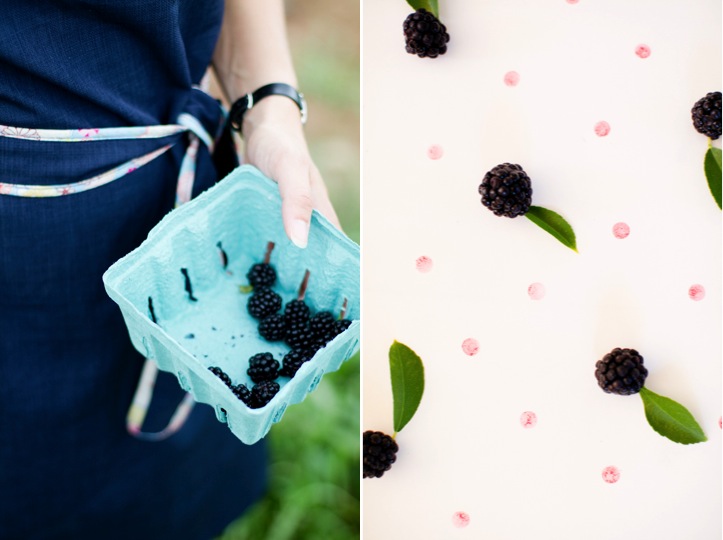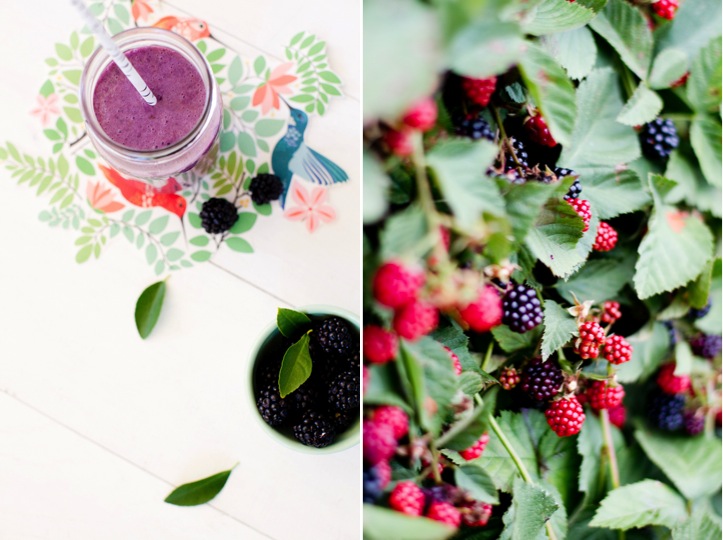 Now that I am a mama I am loving passing on this tradition and going blackberry picking with my daughters – it's priceless to see their mouths twist and eyes close as they taste the delicious sourness of the berries. And just as I remember it, the stuffed mouths and the juice dripping all over 🙂 The stains on their clothes are well worth it though, if you ask me.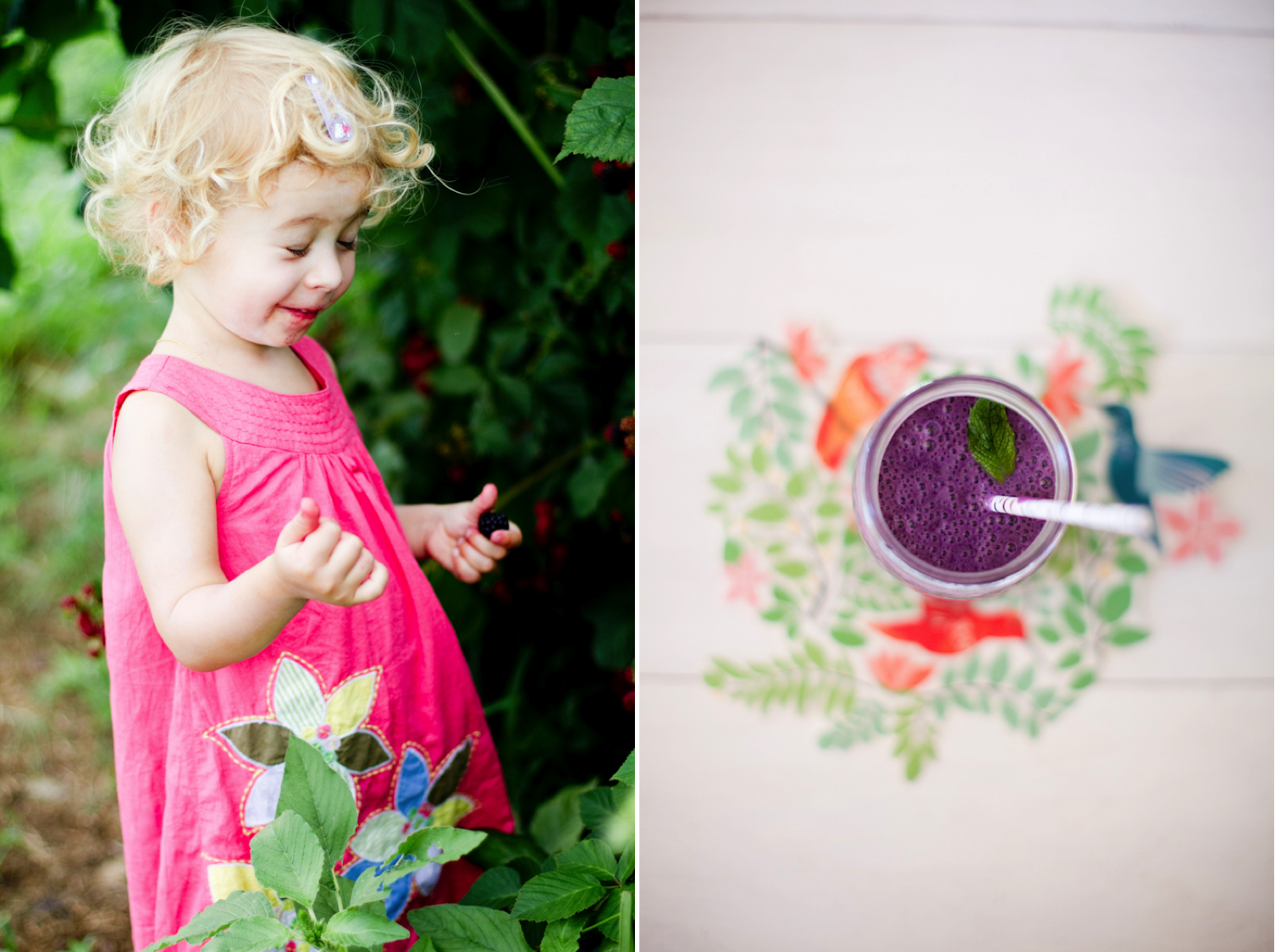 Now, about that smoothie I mentioned earlier! Just like the berries, this smoothie is the perfect combination of sweet and sour. I make it several times a week when blackberries are in season – it's that good.
Blackberry bliss smoothie (serves 1 tall class or 2 small glasses)
12-15 blackberries depending on their size
1 small banana
3/4 cup pineapple juice
1/2 cup buttermilk
Put everything in a blender and mix until you get a smooth purple color. Pour in a glass and enjoy! PS: If you don't like the tiny blackberry seeds, just strain them out. Personally, I don't mind them + they are a great sources of omega-3 oils, protein, fiber, and antioxidants.